Written on 2005-10-23 at 11:19 a.m.

I love my job so much. I use my art background more in a week than I did in a year of being a graphic designer. his week I've taken some pictures of some of my papery creations for you to see - I hope you enjoy them!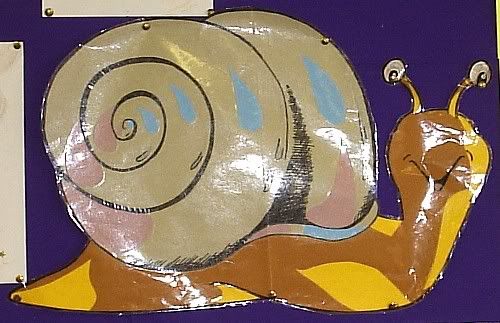 This is Sir Snuffy, as named by my favourite class. He is quite a famous snail now as a group of students decided to draw him on their 'What is Geography?' posters. He was poached by another teacher for open evening, but is now back in his rightful place, in the middle of a Geography display!
This is Sir Snuffy's brother, Sir Sniffy, which I made for the teacher who borrowed the original! Sir Sniffy is a bit bigger, but he doesn't have the fame or success that his brother had achieved...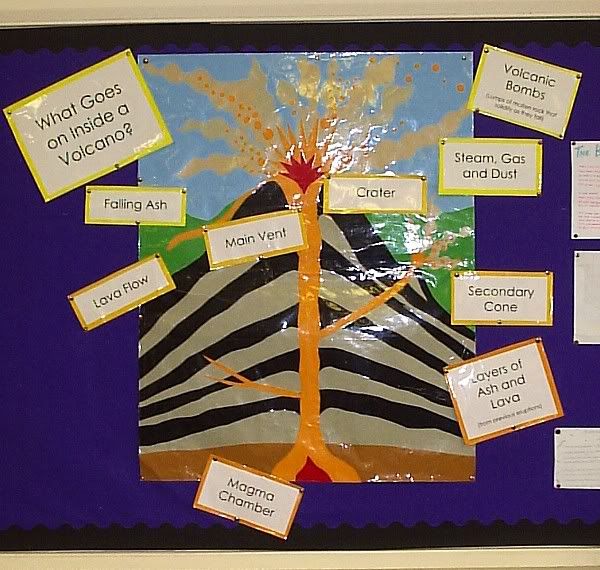 My Volcano diagram - it's absolutely huge and took about 4 hours to make, but was definitely the most fun you can have on a sunny afternoon at work!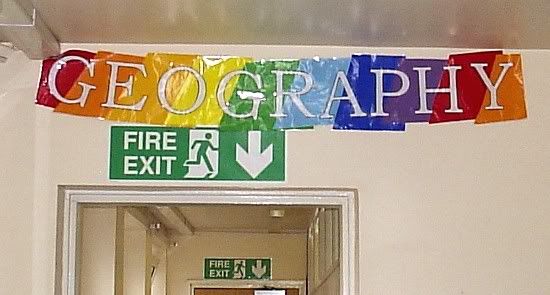 A banner to seperate the Geography paty of the corridor from the ICT part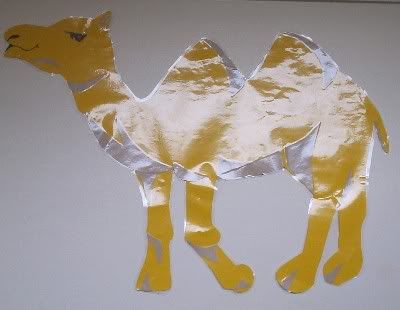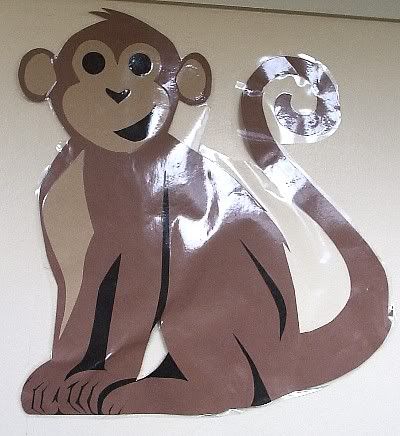 These three creatures are lined up outside one of the rooms, representing animals from three main eco-systems. I had a bad joke for each one - The first one got the hump, the second one was blowing his own trumpet and the third one made a monkey out of me.
(Incidentally, as I was editing these pictures to post I managed to have a total doozy moment and labelled the camel 'giraffe.jpg'...)
A part of the 'What is Geography?' display
A bright way to demonstrate the Central Business District!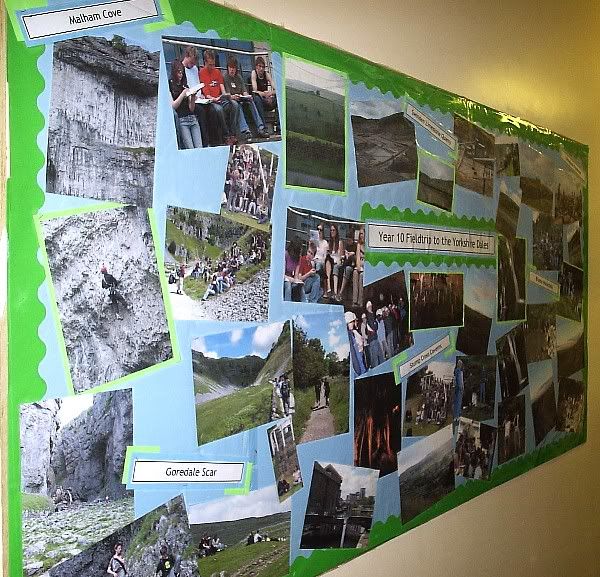 I also get to do all the board displays in the departments I work in.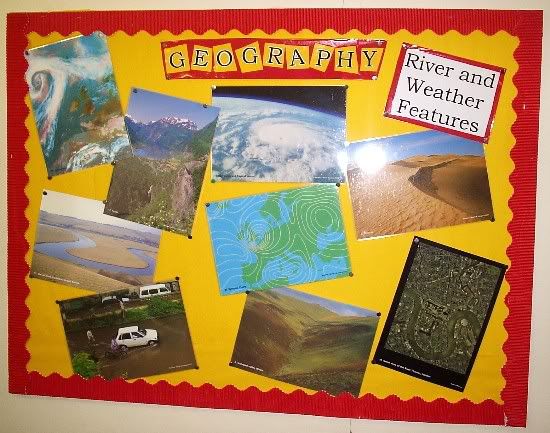 Another Geography board
One more Geography board!

And a couple of history oens as well!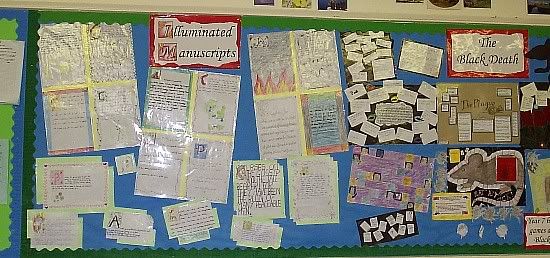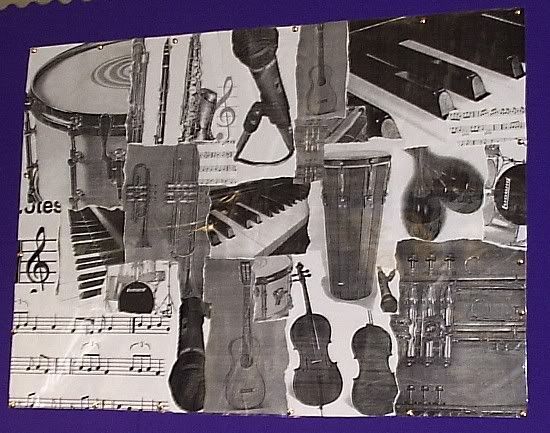 And last but not least, my collage in the music department.